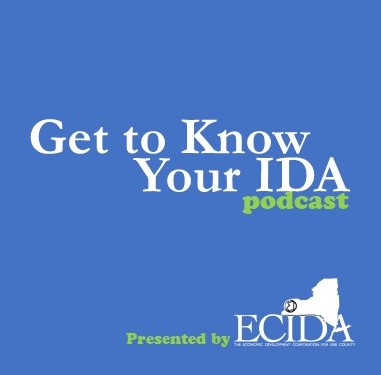 Click here

to listen to the "Get to Know Your IDA" podcast!
Hosted by the Erie County Industrial Develpment Agency in Buffalo, NY, this podcast features interviews with
economic development professionals on a variety of IDA-related topics.
How much do you know about your local economic development corporation?
Join us as we debunk myths, talk about best practices, examine the true community benefits of tax incentives, and much more.